& more all in one place. Totally free to use!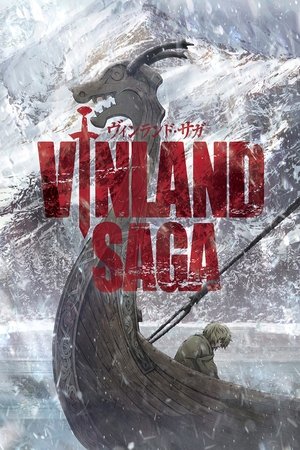 8.5 /10 By 175 Votes
overview : For a thousand years, the Vikings have made quite a name and reputation for themselves as the strongest families with a thirst for violence. Thorfinn, the son of one of the Vikings' greatest warriors, spends his boyhood in a battlefield enhancing his skills in his adventure to redeem his most-desired revenge after his father was murdered.
First Air Date : Jul 08, 2019
Last Air Date : Dec 30, 2019
Runtime : 25m
Episodes : 24
Seasons : 1
Genre : Animation,Action & Adventure,Drama,
Companies : Studio BAMBOO, Twin Engine, Wit Studio
Countries : JP
Keywords : swordplay, vandalism, gore, exploration, revenge, disaster, pirate, based on manga, massacre, violence, historical, mutilation, norse mythology, seinen, anime, drastic change of life, time skip, vinland, vikings